The EPICS Vision™ Academy Membership site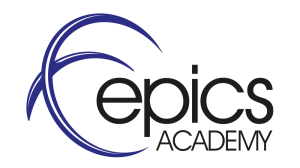 I completed my first book Get The Message Now?!?  after realising there are many people who needed to understand how to shoot good quality moving pictures for many different reasons.
There seemed to be a lack of knowledge and proper professional training-yet nobody knew where to go to find good quality moving picture training.  I decided to find out what I could do to change that.
I asked many people about what they wanted when making their own moving pictures productions, and and the primary response was they felt the current level of tutoring courses were too highly technical and beyond their current level of understanding.
They also felt the idea of appearing in front of a camera is extremely daunting, and I can appreciate that as I have to do it myself in webinars and speaking engagements around the world.
I then proceeded to find the very best content and equipment on different budgets and set up the Epics Vision Academy – this is my paid membership site with a huge variety of information from apertures, lenses, how to choose a camera, tripods, green screen chromakey, DSLR video, mirrorless camera, sound recording and much more.  There are three different levels of membership depending upon the level of time and commitment you have.

I have also found many different ways of making dazzling moving pictures on a low budget that follow the EPICS system I devised.
The EPICS System is
Entertain – A moving picture video now needs to entertain the audience
Professional – Obtain professional looking results by following a simple system
Interest and also Inform – The audience needs to learn as well as be interested
Cinematography – I show you many tips on how to improve your moving pictures
Sales – How to use these skills above to drive sales of your product or service
I noticed many people starting out wanted fundamental information to build upon, and then when they had grasped that idea they were able to move ahead to the next higher level of sophistication and knowledge. This proved to be absolutely 100% correct when Get the Message Now?!?  started selling extremely well, and I had a great deal of wonderful and positive feedback from major people within the film business.
Here is Alan Piper from the Red Camera company:
"I recently bought some copies as essential reading for people within Red Europe.
 It's written as if John is in the room talking to you, with personal experiences and also many film references to illustrate.
 It's not just another book about cameras, lighting and sound, it's much more. I certainly learned a lot and there are many areas of reference in there.
I am sure you will find it fascinating. I cannot recommend it highly enough if you are working at any level of moving pictures today"
Alan Piper. Operations Director. Red Europe Ltd. RED Digital Cinema Camera Company.
Get the message now?!? , as in all my material, assumes nothing about the level of comprehension fro the reader. I assume the reader needs to understand the basics of light and sound and cameras before they can know why they are doing something in a particular way. When you understand how something works then the reasons behind it become evident and you can translate that into a knowledge a cinematographer uses on a daily basis.
Now this sounds intriguing doesn't it?
Click the link below to go the the Epics Vision Academy site and sign up there.